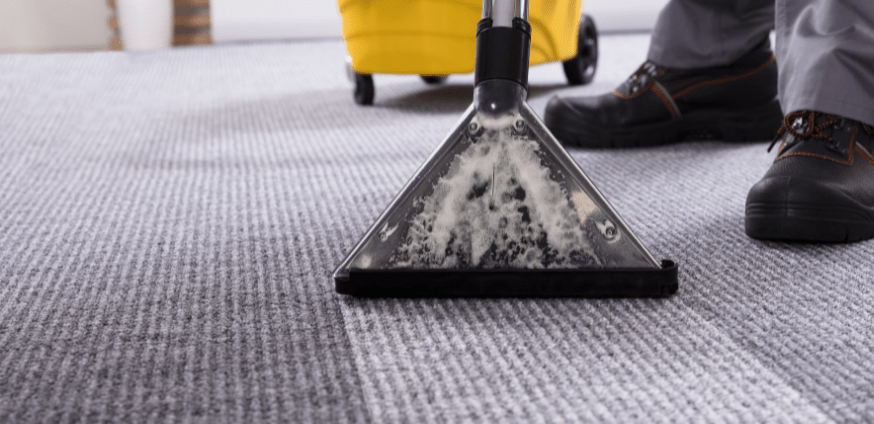 The challenge of modernising legacy and disparate systems
Low-code approach freshens up digital platform for cleaning leader
"The booking system we had was over 25 years old. We'd heard from our developers that they were struggling to compile the code, which meant it could fail at any point."
Mike Barron
Business Manager
Background

How JAE leveraged Outsystems to move from a legacy IT framework to a streamlined solution

JAE Group Incorporated is a cleaning and restoration business that was established in 1967. With 35 branches nationwide and 160 technical staff, JAE offer a range of expert and specialised cleaning and pest control services. They operate in both the residential and commercial sectors and are major suppliers to insurers, property managers and rest homes.

The Problem
The challenge of modernising legacy and disparate systems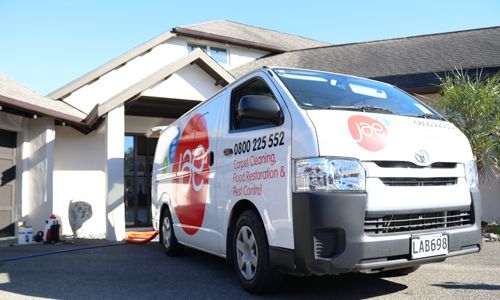 Although JAE pride themselves on harnessing technology wherever possible, helping the Group see the need to invest in IT has sometimes been a challenge, meaning their systems were becoming outdated. "We weren't in the cloud," explains JAE Group Business Manager, Mike Barron. "We had a lot of separate systems around the country; each branch had its own server, with its own instance booking system." This resulted in a 'spider's web' of various systems that were connected but not as streamlined as they could be. "From a group perspective, we couldn't get information easily," Mike says.
"For example, I couldn't see sales information until the end of the year." In addition to limited planning capability, JAE were also facing an increased risk of failure within their IT infrastructure. "The booking system we had was over 25 years old," says Mike. "We'd heard from our developers that they were struggling to compile the code, which meant it could fail at any point."
With customer expectations on the rise and stakeholders such as insurance partners increasingly demanding rapid information such as Health & Safety compliance data, job tracking, reporting and audits, JAE realised that they needed to innovate – to consolidate and modernise their IT infrastructure.

Driven by the desire to drive a better business outcome and achieve an improved ROI, JAE launched a project to work on their digital platform from end to end. The company initially implemented Microsoft 365. followed by moving all the branches onto a common accounting platform - Xero. The hunt was then on for a backend solution that could be built for their booking system and their smartphone app.

"I wanted to avoid a bespoke system," Mike recalls. "I'd seen too many projects go over budget and take too long, and you still don't get what you want. We also didn't want a huge system like Oracle or SAP."

Initially, Mike had assumed there would be an off-the-shelf (COTS) option they could adopt. However, the only option they found was going to be cost-prohibitive in terms of integration.

With both off-the-shelf and bespoke options not suitable, it was time to investigate alternatives.

"OutSystems is easy to shift to, change, and adopt new ideas. I was concerned that we didn't have a lot of features around reporting, but our Business Analyst was able to use the dashboard to generate a set of reports for me in only two days - it was fantastic."
How We Helped
A collaborative teams approach focused on improved business outcomes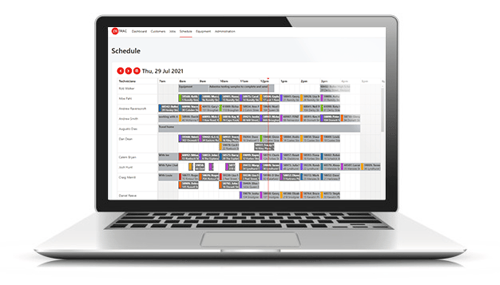 It soon became clear to JAE that a low-code option with OutSystems would be their best-fit solution. The concept of a low-code platform was a new one to Mike, but his interest was piqued when he realised how it was widely used throughout the world.
"When it was presented to me, it made sense," he says. "Particularly the speed that applications can be developed, since you're not building anything from scratch."

The team at JAE needed to bring on a partner to implement OutSystems, and it was critical that whoever they chose demonstrated a genuine interest in JAE and their business objectives. "We were very impressed with the management team at Optimation," Mike recalls. "They're very proactive, and genuinely wanted to get it right for us. They've got a 'can-do' attitude and that really stood out for us, because we knew we'd be working with their team for a long time."
The two teams established good practices from the beginning, including daily stand-ups and quick releases. "Very early on we had visibility of what was being developed," Mike recalls. "That's the benefit of an agile approach. They were quick to talk to me about challenges – we had to make one big design change early on, and it was the right thing to do – it showed that they really understood what our requirements were."
"OutSystems is easy to shift to, change, and adopt new ideas," Mike continues. "I was concerned that we didn't have a lot of features around reporting, but our Business Analyst was able to use the dashboard to generate a set of reports for me in only two days - it was fantastic."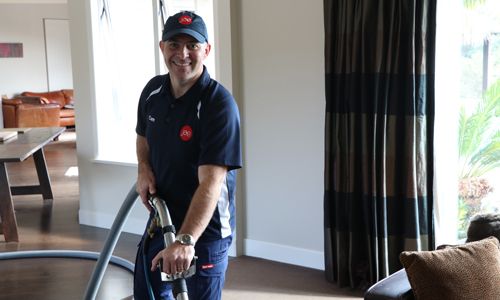 JAE are looking forward to continuing to leverage OutSystems
"What we've developed up to this point is going to resolve our legacy issues, and we can clearly see the potential to do so much more. We want to build more of our core processes into the new system, and other things like sending text notifications to customers telling them when we're arriving, and customer satisfaction capabilities. We can adapt and innovate swiftly. It's pretty exciting."
The Outcome
The ability to focus on creative solutions and innovation
The new app went live on October 10, 2020. It has modernised their booking system, enabling technicians to take photos in the field and send them back to the office in real-time, which can then be shared with their insurance partners. "When we have major flood events, I don't need to send people to the actual location. The admin work can be done from each of the branch locations, and that really saves on costs," Mike explains. "We're also seeing significant improvements in collaboration across the teams."
Mike goes on to note the benefits of having up-to-date data readily available. "We can see things happening straight away, so we're more dynamic with our reporting," he says. "We can also see clearly where people might be struggling on their jobs, and we can offer them support."
Other Benefits Include:

A standardised approach – greater efficiency and accuracy in business processes

An excellent user experience

The ability to continually enhance the customer experience

Improved productivity

Since reading JAE's story, might you be considering a digital transformation for your own business? Check out our comprehensive guide to low code software development and how rapid software deployment can help you on your journey.
If you'd like to learn more about how Optimation leverage OutSystems to boost your business outcomes, talk to one of our consultants.