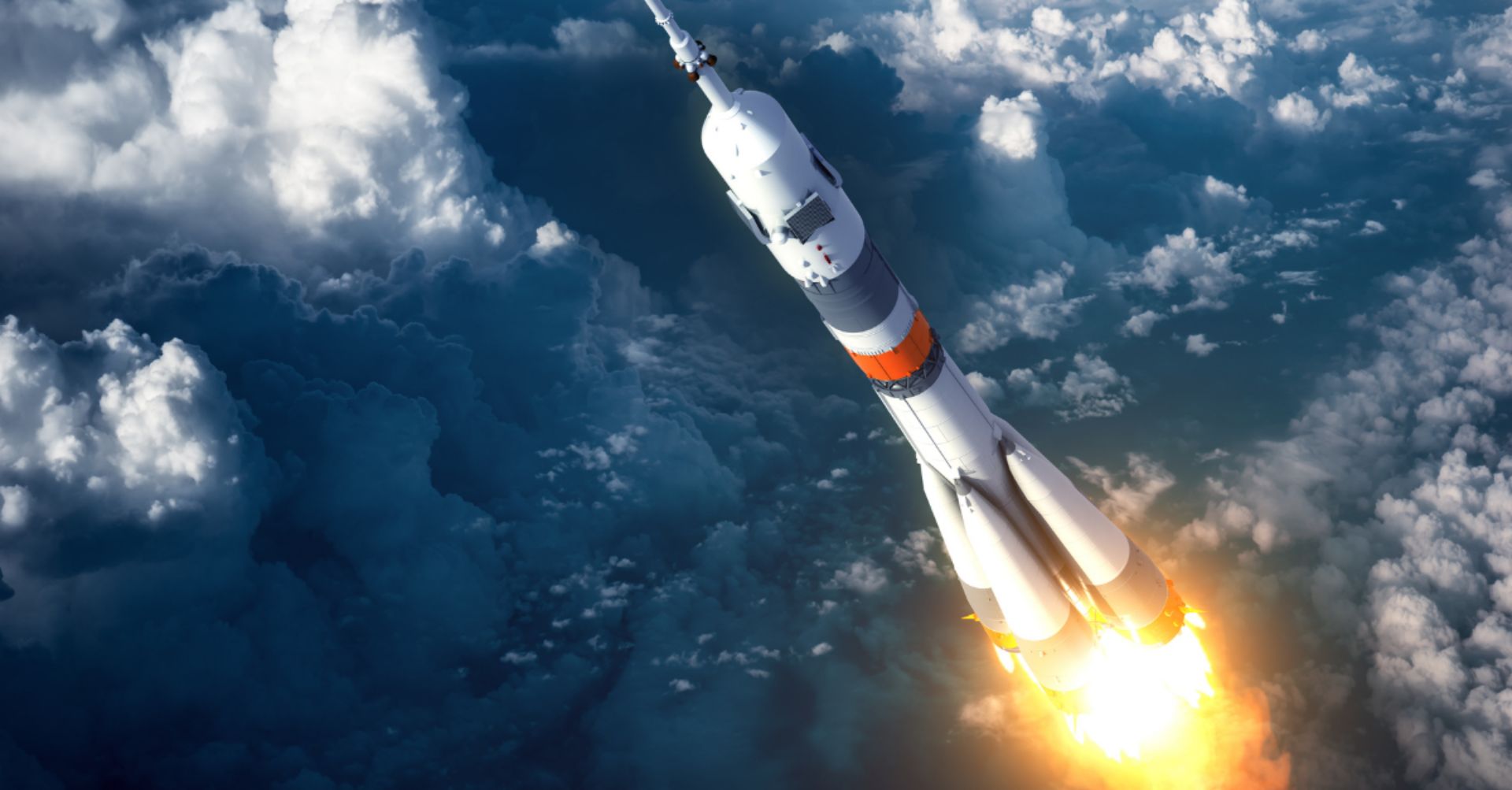 Legacy Application and Software Modernisation
The pace and quality of development delivery are of the utmost importance to us. Our teams take their own vast development expertise and draw on that of our strategic partners to turn-around quality deliverables to your team at pace.
What is application modernisation?
In today's fast paced digital world, speed and agility are critical for business success. Both employees and customers now expect digital experiences to be optimised, and when applications don't meet these expectations, user experience and throughput are negatively impacted.
That's where application modernisation comes in. It's the answer to the often-tricky question; to overhaul or make do? Application modernisation resolves the need to completely migrate from your organisation's legacy systems, by offering a solution that updates and configures them to better align with modern times.
How Optimation delivers application modernisation
At Optimation, we understand that every moment counts and our process for application modernisation reflects this. For us, the starting point is always to understand your situation and the technologies, tools, and processes that support your mission-critical business functions and customer relationships. This means building a comprehensive picture of existing investments and understanding current documented systems. Then, we work closely with you and your team to envision practical solutions. Most of our customers want to avoid risky all-or-nothing approaches so we prioritise outcomes-focused, iterative change matched by flexible solutions that work from small to large scale.
Get Out of Tech Debt and on with The Future
Tech debt is estimated to cost businesses $5 trillion in the next 10 years. But tech debt can be managed.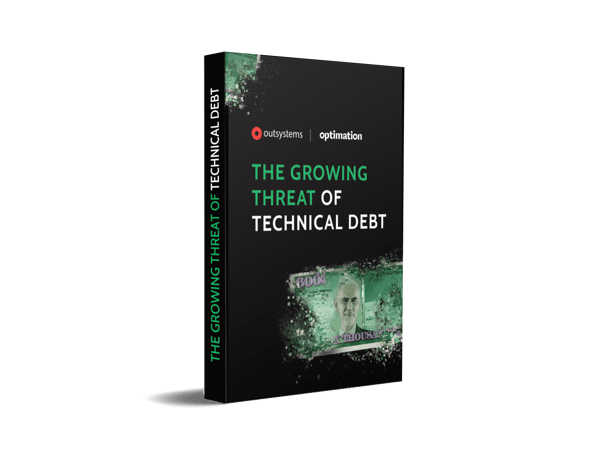 The benefits of application modernisation
Speed
Rather than undergoing a full application development project, our application modernisation service adds to what you already have allowing your team to keep moving with little to no downtime. Our specialist modernisation team know how to develop quickly meaning you'll be up and agile in no time at all.
Cost
In terms of time and money, application modernisation is a cost-effective solution to an outdated legacy system problem. By adding further investment into the system investments you've already made, you'll achieve greater employee efficiency and customer experience often at a fraction of the cost.
functionality
The tech stack you have available impacts both the efficiency of your employees and the experience of your customers. By modernising your current legacy applications your users can enjoy an optimised platform that is familiar yet aligned to modern times.
"We had a couple of really good workshops around solutioning, and then the Optimation team would present ideas and suggestions around how they would craft a solution. Then we work together on making those things real."
John Ashley | Director of Digital Strategy and Solutions, Atlantis Healthcare
Application Modernisation with Optimation
The pace and quality of development delivery are of the utmost importance to us. We understand that timing is everything and use collaboration as an advantageous tool in our design, development and service offerings. Our teams take their own vast development expertise and draw on that of our strategic partners to turnaround quality deliverables to your team at pace.
Our team can cater to your organisation's needs through a range of application modernisation best-practise methods and tools. These include:
Redevelopment
Our flexible view of redevelopment encompasses options to rewrite what you have in a modern language, or to re-envision and optimise business processes with a new bespoke development; or we can identify and extract key features and functionality and integrate them into a third-party best-of-breed platform.
Digital wrappers
Using tools and techniques like automation robots and low-code rapid application development, we create user experience wrappers that unleash the hidden potential trapped in aging systems. For example, we can bridge across siloed applications and functionality to create a single view of the customer; or by leveraging modern application development platforms, we can give users and customers new ways to interact using mobile and web apps while preserving critical business processes. Digital wrappers are a great way to achieve staged, low-risk modernisation. That's because they enable you to hollow out legacy systems steadily over time as you migrate business functionality to new technologies.
Cloud migration
Customers can get the most from existing investments through a combination of on-premises systems and cloud-based services. We can work with you to migrate existing applications or business functionality into the cloud, or to incorporate cloud services into a redevelopment or replatforming strategy.
Replatform
It is not uncommon for customers to ask us what they can do with still-functional systems that are running on platforms that are no longer supported. We can assist with strategies to keep what you have but move it onto a modern, more easily maintained platform.
Maintain, enhance and extend
Our Application Support team can take on the burden of on-going maintenance, upgrades and enhancements to existing systems, freeing your people to focus their energies on innovation and new opportunities.
Working with customers like the Department of Corrections and Medical Council of New Zealand, we have perfected ways to get more out of existing systems through staged redevelopment, well-targeted enhancements, and using cloud services and digital wrappers to unlock hidden value and create new opportunities.
The Digital Imperative for Rapid Application Development
A guide to using low-code to empower New Zealand organisations to be more agile and efficient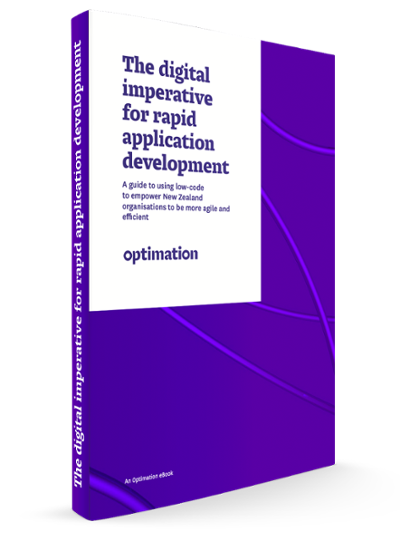 Contact us
If you're interested in learning more about how your team can make every moment count—get in touch. We can help your teams stay agile and up to date.